Industry Day 2021
February 23, 2021
Virtual Event
Open to Large and Small businesses. The event will include briefings from Tulsa District staff, opportunities to earn PDHs, and meet with Government representatives and other businesses.

Various levels of sponsorships and registration options are available.
As an added bonus, USACE has arranged a limited set of appointments for one-on-ones with managers from E&C Division, Operations Division, Programs and Project Management and RPEC among others, for the morning of 24 February. A sign-up for these is posted below. Each firm will be allowed to sign up for only 2 appointments and are on a first come first served basis. The sign-ups will be used to create appointments that will be sent from each of the government hosts. Sign-ups will close on Friday, 19 February at close of business.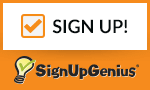 We're excited to announce that 2021 Industry Day has a free, official app which you can Download:
If you want to use the web app to attend the event, which would give a larger format, please use the following link and follow the User's Guide below. You must sign in using the same email address you used to register.

If you need more guidance on how to use Whova to attend the event, please visit Whova User Guide
(No Refunds of Registration Processing Fees after February 18)
Sponsors: